Cape Cod Single Ball Omega Necklace
Regular price

Sale price

$110.00
The Cape Cod Omega necklace is for someone who is looking for a more rounded collar shape. The omega necklace is not completely rigid, but it does have less flexibility than a traditional chain - it holds its round shape (as shown in the picture) rather than dipping into a "V" around the neck.

Available in all sterling silver, or silver with a 14k yellow or rose gold Cape Cod bead. Lengths are 16", 18", or 20"  
Hurry, only 2 items left in stock!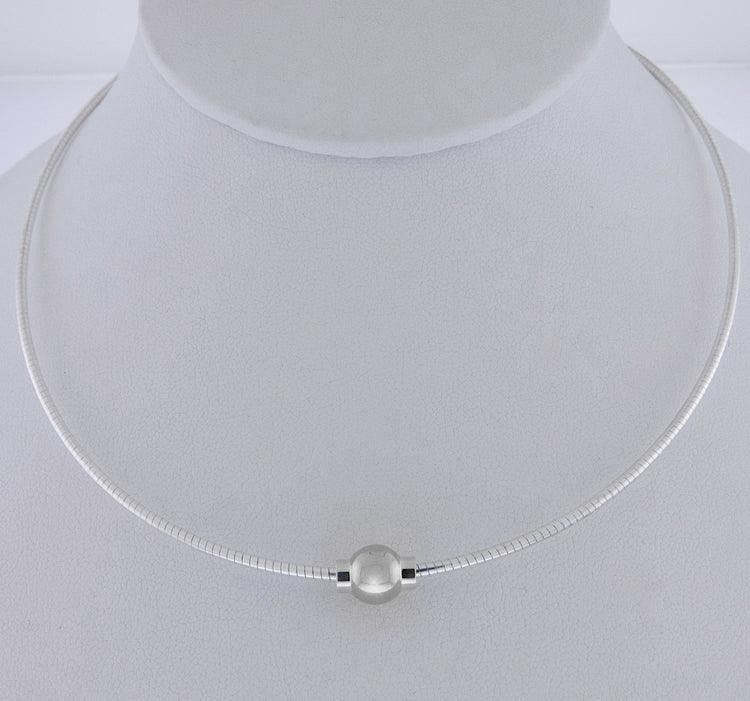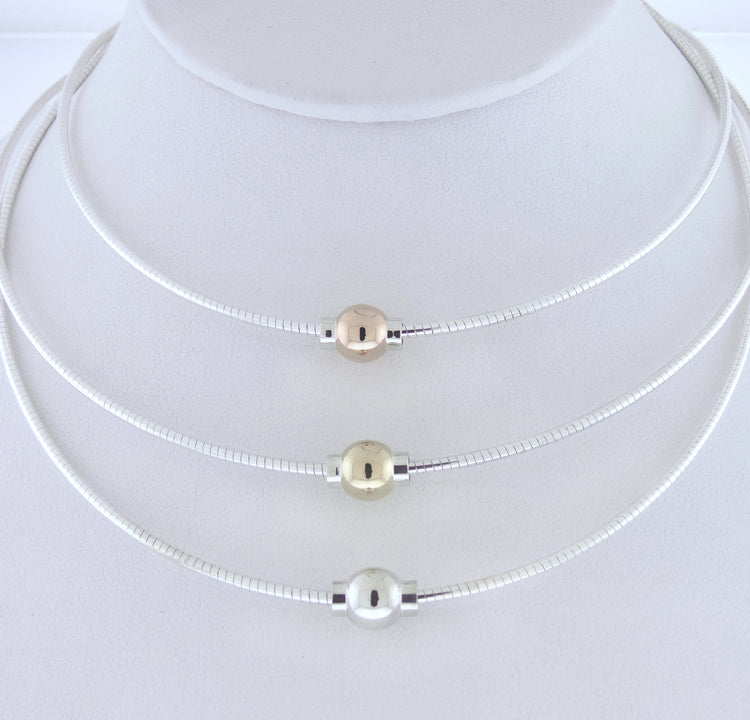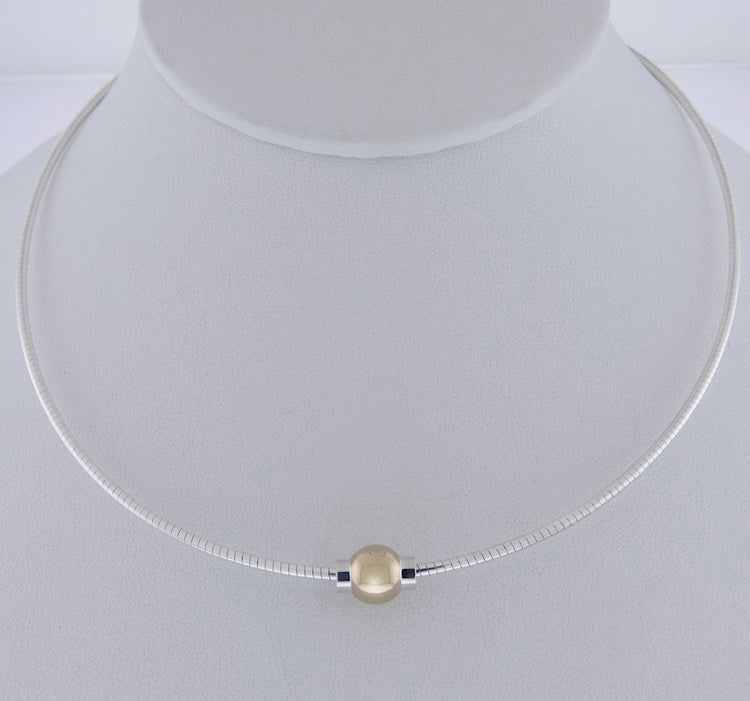 Sizes + Measurements
SIZING FOR BRACELETS: 
Cape Cod bracelets and nautical hook bracelets are designed to be worn like a close-fitting bangle. Either the ball unscrews or the hook comes undone so that you may open up the bracelet to slip over your wrist. It is not meant to be slipped over the hand (your correct size will most likely be too small to fit over your hand.)
To ensure the recommended fit, please measure the circumference of your wrist with a soft tape measure wrapped snugly around the wrist bone. As a general guideline, we recommend adding half an inch to that measurement to find your proper size bracelet. 
For example, a wrist measuring 6.5" would need to order at least a 7" Cape Cod bracelet. It is safer to round up when falling between sizes. This is a general guideline, as some people may prefer a looser fit or a more snug fit. 
(As a side note, most adults are larger than a size 6". This is the most common exchange we see (with people needing a larger size). When ordering a 6", please note this is a very small size for an adult.)