Capeology Nantucket Map Bracelet
Regular price

Sale price

$45.00
Featured Local Designer!
Now available exclusively at Cape Cod Jewelers in solid 14k yellow gold! Available in two tone and all sterling silver.
Capeology's Nantucket Map Bracelet lets you wear this special place wherever you go. This piece is made out of sterling silver. The chain is adjustable and has the option to be worn at 7.0, 7.5, or 8.0 inches in length. The back of the bracelet is engraved with "CAPEOLOGY."

Measures 1/2" in diameter. 

Nantucket is a tiny island located about 30 miles from Cape Cod. The quaint and charming town is filled with cobblestones, wharves and dune-backed beaches. Wear your bracelet as a reminder that a part of Nantucket is always with you. Proudly made in the USA.
Pairs perfectly with Capeology's Nantucket Map Necklace
Hurry, only 1 item left in stock!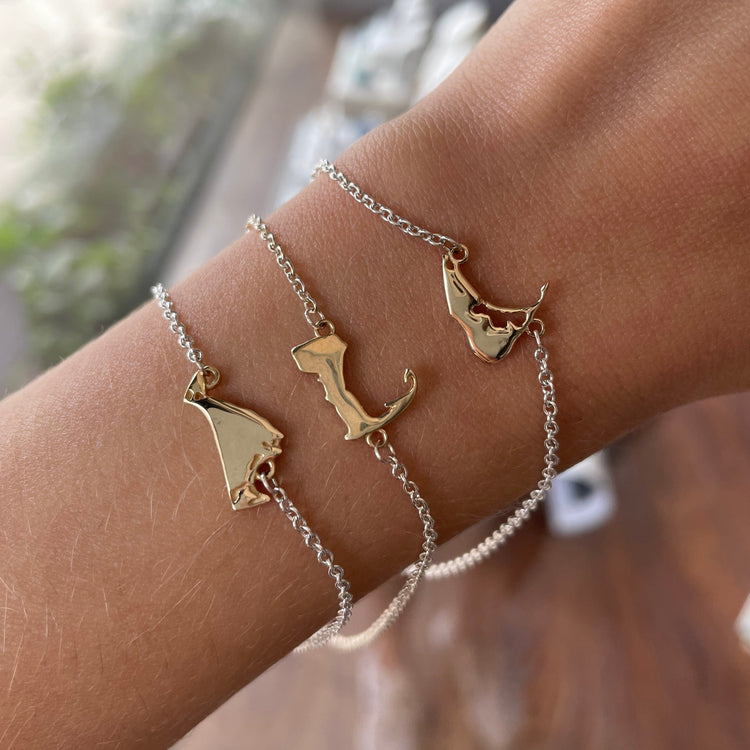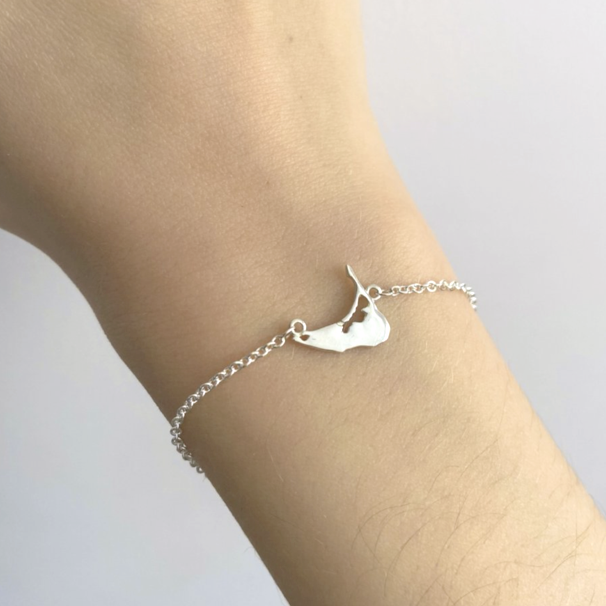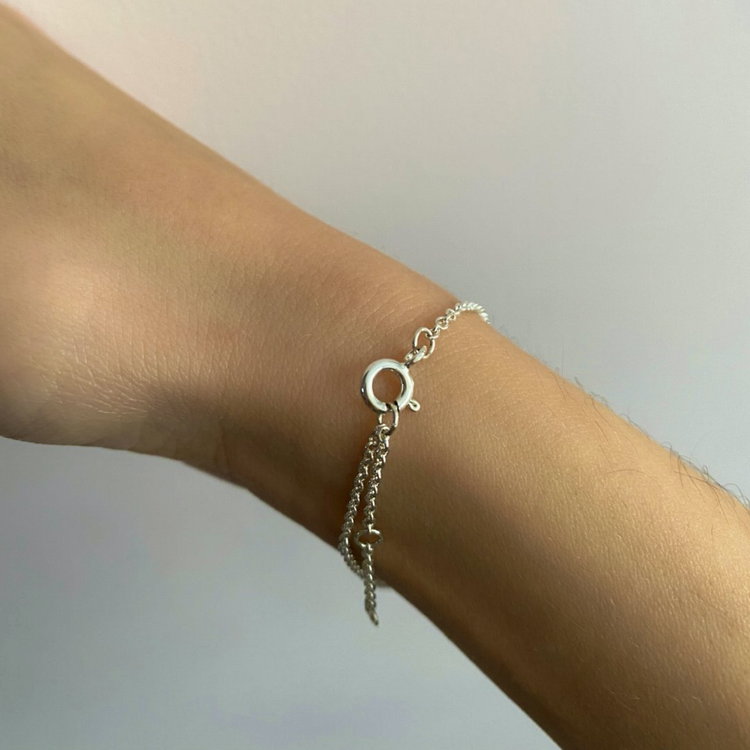 Sizes + Measurements
SIZING FOR BRACELETS: 
Cape Cod bracelets and nautical hook bracelets are designed to be worn like a close-fitting bangle. Either the ball unscrews or the hook comes undone so that you may open up the bracelet to slip over your wrist. It is not meant to be slipped over the hand (your correct size will most likely be too small to fit over your hand.)
To ensure the recommended fit, please measure the circumference of your wrist with a soft tape measure wrapped snugly around the wrist bone. As a general guideline, we recommend adding half an inch to that measurement to find your proper size bracelet. 
For example, a wrist measuring 6.5" would need to order at least a 7" Cape Cod bracelet. It is safer to round up when falling between sizes. This is a general guideline, as some people may prefer a looser fit or a more snug fit. 
(As a side note, most adults are larger than a size 6". This is the most common exchange we see (with people needing a larger size). When ordering a 6", please note this is a very small size for an adult.)