12-13mm Tahitian South Sea Multicolor Pearl Necklace
Regular price

Sale price

$6,440.00
This stunning 11-13mm Tahitian South Sea pearl necklace features rare and lustrous pearls in a range of gray hues.  Color variations include tones of green, blue, purple, copper and silver. 
The pearls that comprise this strand have AAAA quality, with the highest luster available.  This is a truly special necklace and meant to be an heirloom for generations to come. Necklace measures 18" long with 14K white gold and diamond round pearl clasp.  Can be customized to alternate lengths upon request.
Hurry, only 1 item left in stock!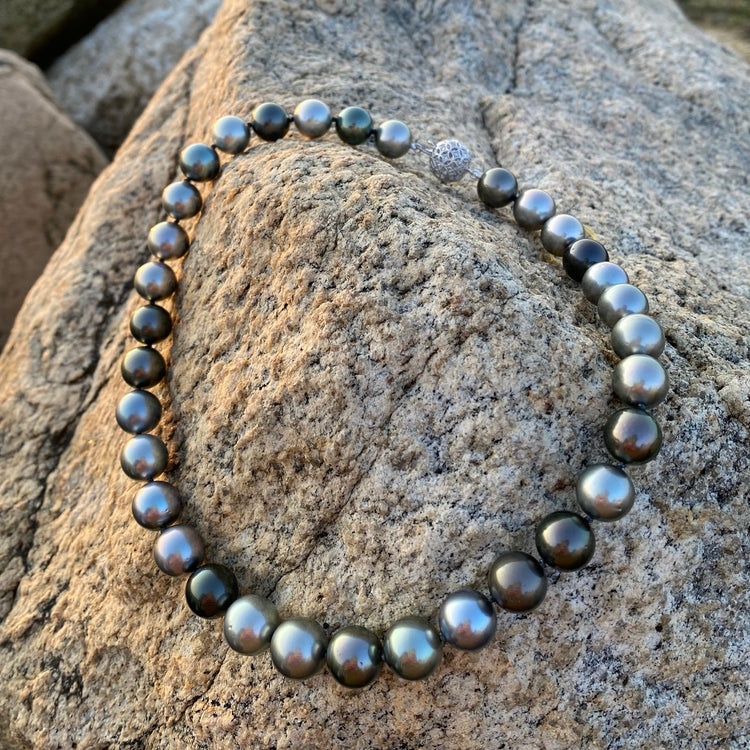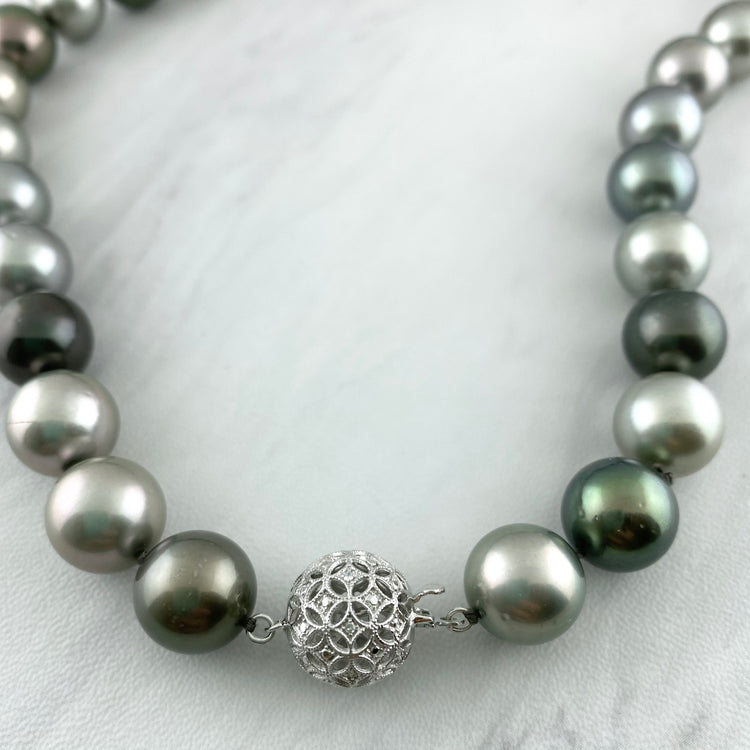 Sizes + Measurements
SIZING FOR BRACELETS: 
Cape Cod bracelets and nautical hook bracelets are designed to be worn like a close-fitting bangle. Either the ball unscrews or the hook comes undone so that you may open up the bracelet to slip over your wrist. It is not meant to be slipped over the hand (your correct size will most likely be too small to fit over your hand.)
To ensure the recommended fit, please measure the circumference of your wrist with a soft tape measure wrapped snugly around the wrist bone. As a general guideline, we recommend adding half an inch to that measurement to find your proper size bracelet. 
For example, a wrist measuring 6.5" would need to order at least a 7" Cape Cod bracelet. It is safer to round up when falling between sizes. This is a general guideline, as some people may prefer a looser fit or a more snug fit. 
(As a side note, most adults are larger than a size 6". This is the most common exchange we see (with people needing a larger size). When ordering a 6", please note this is a very small size for an adult.)